"THE BAD BOY's" DETROIT PISTONS (1986-1992) The Forgotten/Denied Dynasty

THE DETROIT PISTONS Went to the NBA FINALS
1987-1988, 1988-1989, 1989-1990
lost to the L.A. Lakers in 1987-1988 due to Isiah Thomas injury in game 6 with the Pistons up 3-2 in the finals, with Zeke not at full strength Lakers won in game 7 108-105 and won the finals......... but they came back and won back 2 back NBA Championship 1988-1989 & 1989-1990.
The Detroit Pistons BAD BOYS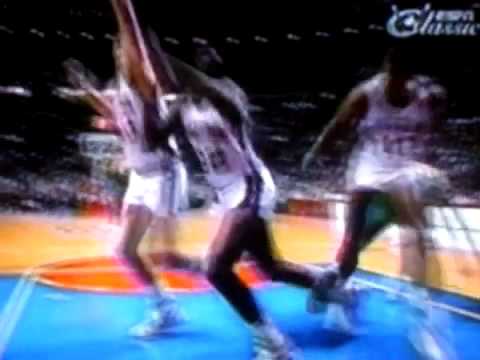 http://www.youtube.com/watch?v=4laiUoeOcGA
One of the most hated NBA teams of all times The Detroit Pistons Bad Boy's deserve to mention as a Dynasty and respect.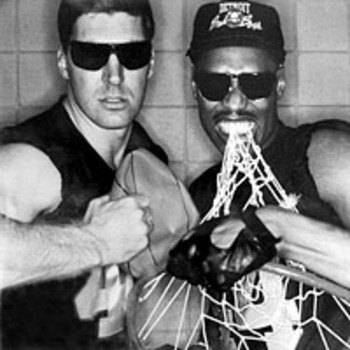 1987-1988 NBA FINALS, THE PISTONS FIRST TRIP and LOST to the LAKERS IN 7
1988 NBA Finals: Pistons at Lakers, Gm 7 part 1-12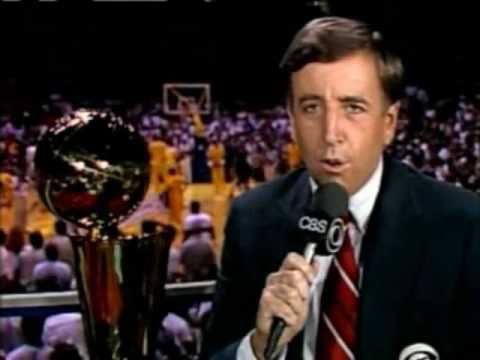 http://www.youtube.com/watch?v=Idpr8-ek3V4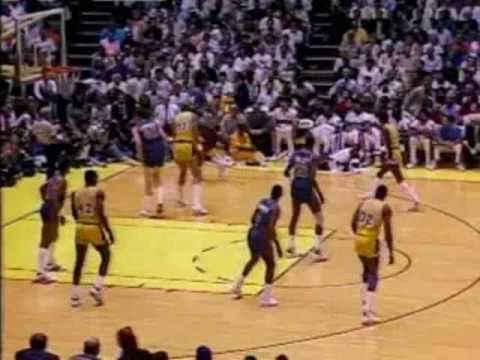 http://www.youtube.com/watch?v=aM773gEyEPI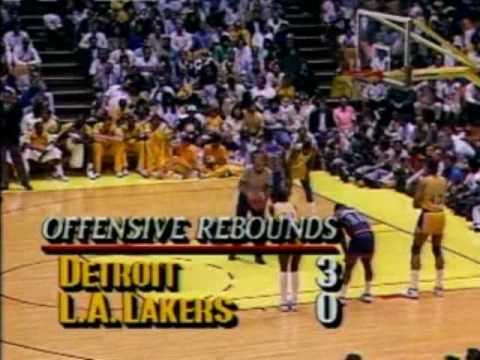 http://www.youtube.com/watch?v=grFC-mdVvyk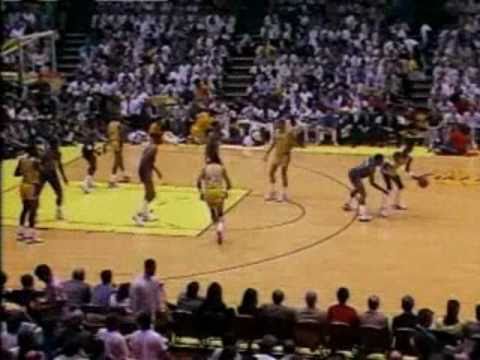 http://www.youtube.com/watch?v=W8CAWLVkElY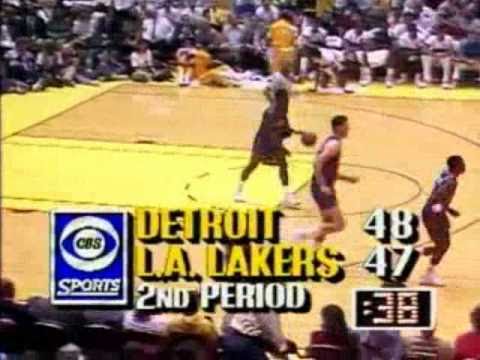 http://www.youtube.com/watch?v=qyzD0bbgd3M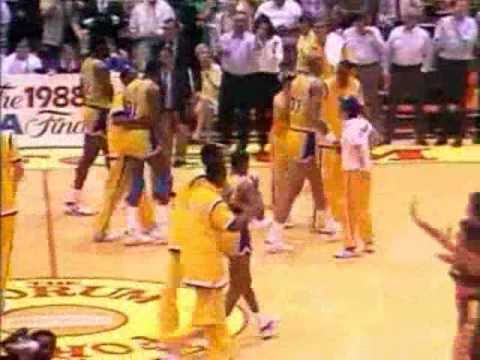 http://www.youtube.com/watch?v=J-QJdxZx7p8
In sports, time will distance fiction from fact and create a disproportionate view of a team or player. In the case of the Detroit Pistons time, and what appears to be the intentional effort of others, have completely removed the 1989 and 1990 NBA Champions from our collective minds. This removal from NBA allure has denied the Pistons their true place among the NBA's elite.

To say the Bad Boys have been robbed of their well-deserved glory is misleading. Mainly because it implies they once had glory
bestowed upon them, which was never the case. Only losers bask in the glow of a well fought defeat, a winner bears the agony until victory is seized.

The Pistons did not just defeat teams on their way to the crown, they annihilated them, leaving nothing but a trail of dismay and
bitterness from how said opponent was defeated.

In the eighties repeating champions were not the norm, in fact the Boston Celticsrepeated as champions until 1969. It was not until
1988 that the Los Angeles Lakers were able to also claim to be repeaters. 19 years and only two franchises could claim to be repeat title holders.

Detroit did not have a storied history like the Celtics, with Bill Russell and Red Auerbach. The Pistons could not boast of glorious draft picks and NBA Finals defeats, like the Lakers with Elgin Baylor and Wilt Chamberlain. The league was owned by the Celtics and the Lakers in the late eighties as the NBA had been for most of its existence, and then came the Bad Boys.

Nicknamed the Bad Boys because of their detail to destruction, the Pistons crashed the Larry Bird and Magic Johnson party that took place in the late eighties. Then the begrudged champions refused to leave the dance floor in a timely manner when it was Michael Jordan's time to dance solo, which left a plethora of party goers frustrated at what they were forced to partake in.

The Pistons were fearless in their pursuit of a title and were not intimidated by the players who had already achieved what they desired. Detroit's style of play was called ? by some, aggressive by others, but all will agree it was ferocious. They played every defensive assignment with malice and with the intent to physically impose their will on the opponent.

What has been forgotten, or perhaps ignored was how flawless they were in executing on the defensive end, both as individuals and as a collective unit. Every ball was denied, every passing lane had a hand in it, and every penetrator was proudly pounded.

The pride exemplified on defense was breathtaking. Rarely if ever was there a broken assignment and the numbers reflected their commitment to a unified front. From 1986 to 1991 the Bad Boys never finished lower then third in opponents field goal percentage. Since the league began keeping the statistic in the 1970 – 1971 season no other back-to-back champion can make that claim.

Another testament to their greatness was their lack of star power. The Bad Boys were a collection of grimy small college players who gladly used force instead of finesse. Imagine players from such college powerhouses as McNeese State, Southeastern Oklahoma State, and Hampton University controlling the NBA landscape. Even the players Detroit had from your standard collegiate monsters
would never be considered overwhelming.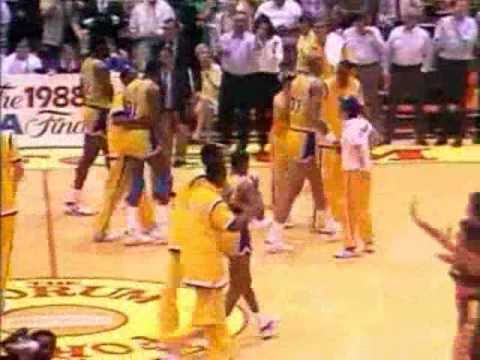 http://www.youtube.com/watch?v=J-QJdxZx7p8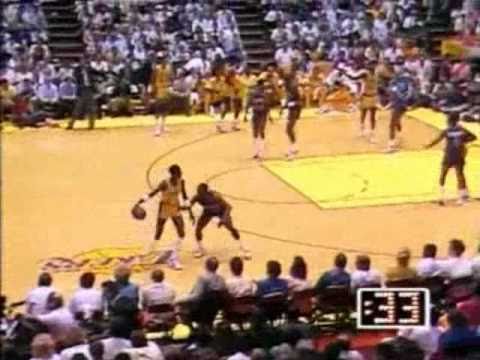 http://www.youtube.com/watch?v=XYWKUhL4vbA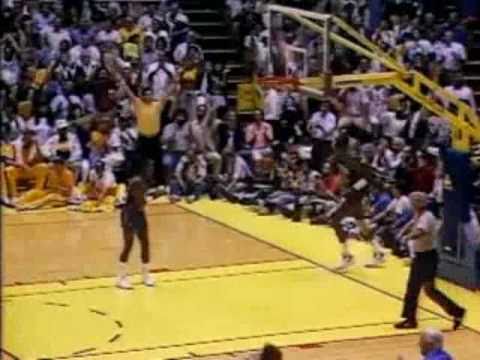 http://www.youtube.com/watch?v=YSjSeCfyITc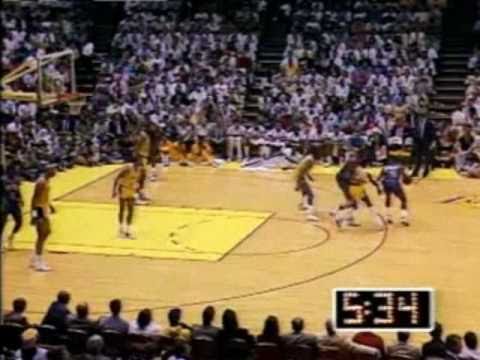 http://www.youtube.com/watch?v=YG3XcROuzO4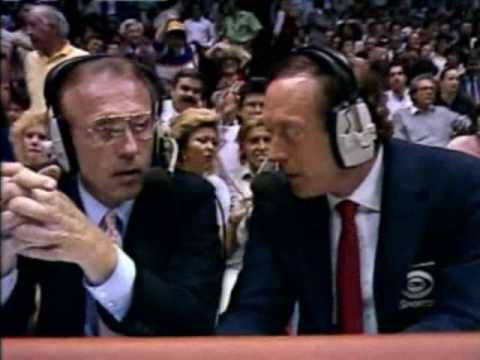 http://www.youtube.com/watch?v=_lxMwHJHXKs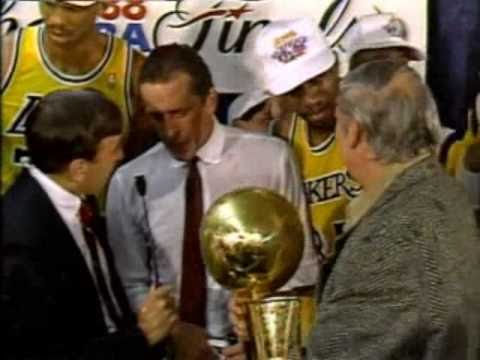 http://www.youtube.com/watch?v=sNaAsmMGpWU
Comments