Delonte West said LeBron James saved his life
Delonte West said he's rooting for the Cavaliers and LeBron James.

"I'm going for the Cavs all the way," he said. "To this day, I still wear my Cavs hat and game shorts. Out of all the teams I've played for, that was a special period in my life."

In the interview, he also went into detail how LeBron played a role in saving not only his basketball career, but also his life.
Only reason I click the article, and Im sure everyone is wondering also:
"West did not address any rumors regarding LeBron's mom in the article"
http://cleveland.suntimes.com/cleveland-cavaliers/7/91/213494/delonte-west-lebron-james-rooting-for-cleveland
From twitter
@adamflieger
"kids around during press conference? that's nothing- Delonte West had his son on the court during games smh"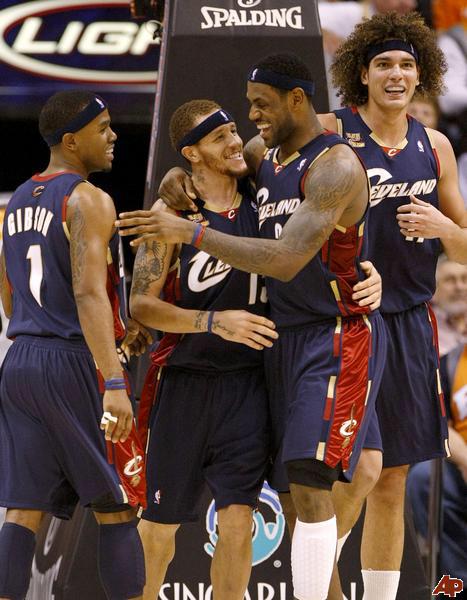 Comments