Jahlil Okafor fights man in Boston (video)
The article didn't really go into detail other than saying he was heckled but from the video it look like he shoulda just kept it moving. fan "sixers suck!" jahlil "we got money ? , you broke",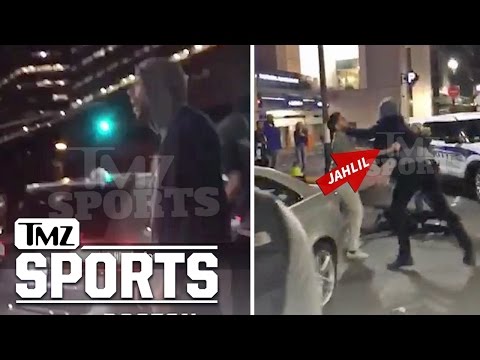 https://youtube.com/watch?v=aAmCcvHHY8M[/url]
We're told everyone got up and fled the scene and no arrests were made.
We're told the altercation began because one of the men in the other group yelled at Jahlil, "The 76ers suck."
We spoke with a rep for Jahlil who tells us … Okafor says he was being heckled from the moment he left the club and felt threatened because people swarmed him on the street.
? lookin like a swole up jamal lyon
Comments