*HARD KNOCKS LYFE* The OFFICIAL 2014-15 ATL DIRTEE BIRDS THREAD
@allday1992‌
@numbaz
...80's baby
@ya
boi g
@Kurt_S
.E_Flush
@suzyscrew
@Inglewood_B
@Big
Duece
@William
Poncho
@Proudbabydaddy
@Banco
Andretti
@skipjr
*D-BLOCK VOICE*
Falcon fans-Falcon Fans -- Welcome to the 2014 Season
Trap back jumpin' indeed, so lesgeddit...
NOTABLE NEW FALCONS
Paul Solai
Been asking for a space-eater DT for years, finally got one.
Tyson Jackson Classic 3-4 DE that will help shore up the run D.
Dwight Lowery
The ? -nikka replacement. Tougher, and better in coverage than Decoud.
Devin Hester
Arguably the GOAT kick returner, definitely best of the 21st century.
Finally giving us a ST return threat. Hopefully the best since his
idol and mentor wore that 2-1 for us.
***********************
PRE-SEASON TEAM AWARDS PREDICTIONS FOR THE SQUAD
TEAM MVP:
Something tells me the kid is feeling some typ'a way about last years
injuries and watching wannabes get shine while he was in a air-cast.
If he stays healthy - I expect a "y'all musta forgot" season.
TEAM DPOY:
He'll have to continue to baby-sit our youngin' Corners, but we need him
to keep being W.A.R. and that should make up for whatever flaws the
baby-birds show.
TEAM ROOKIE OF THE YEAR
Just a gut feeling that the third member of Jodeci will ball out.
I still think S. Jax will miss at least 3 games, and even if he doesn't
he ain't gettin 20+ carries a game. Freeman might get the biggest chance
to shine.
I would say Matthews, but Tackle development can be as shaky as QB development.
***
I expect more of the same from the Matty Ice. Impressed me
last year by putting up good numbers despite a ? -boi O-line
and all the injuries.
Helping Harry Douglass put up damn-near pro-bowl caliber numbers
says it all.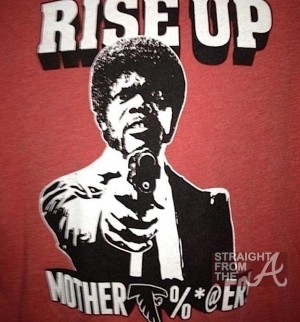 And here's to a strong season with minimal injuries - The Pre-Season Round of Applause...
Comments