Lebron or Kobe. Who has more skills?
I know this thread had to be made already, but I didn't see it.
Which player is more skilled? (No MJ references allowed)
If I had to pick one for my team it might be Lebron. Kobe's my favorite and I think he is more skilled than Lebron (and I don't think Lebron's skills are close to Kobe's although Lebron has skills), but if I had to build a team and the choice was between those two it would be Lebron due to his personality, playing style, abilities to play defense, rebound and make plays, and his team chemistry along with getting teammates involved in the game by playing unselfishly.
When it comes to individual talent
, Kobe is on another level. Sorry, to all the young NBA fans who did not see Kobe in his prime and to all the Kobe haters that waited 15 years boycotting the NBA and Kobe, but this is who he was. I would pick Kobe over Lebron for fourth quarters, or for that player who can single handedly win a game (without passing) or even possibly a championship. I would pick Kobe if I need a player to literally coach other players and hold them accountable and discipline other players. I would pick Kobe for overall skill set without a seconds hesitation compared to Lebron.
Here's where Lebron wins
: Lebron is better than Kobe in many physical areas such as ability to grab more rebounds and physically force your way through defenses by simply using his bodies mass to move players out. Lebron is far superior to Kobe in dunking (Kobe wasn't bad at dunking, he won the dunk contest, but Lebron is better). Mentally Lebron is better at naturally getting his team involved by willingly passing them the ball unselfishly, stat wise he is pretty much in all categories superior to Kobe (this says a helluva lot in his favor), his defense is better than Kobe (Kobe in his prime was a good defensive player but not as good and versatile as Lebron is at guarding almost anyone), Lebron's physical size is better than Kobe's.
Here's where Kobe beats Lebron
:
Kobe dribbles far better than Lebron, Kobe spins quicker than Lebron, Kobe shoots better than Lebron, Kobe's post moves are far superior to Lebron, Kobe's coaching other players on the floor is better than Lebron, Kobe's read on defenses is better than Lebron (i.e. his IQ is higher), Kobe's foot work is better than Lebron, Kobe's fadeaway is better,Kobe drawing out plays on the sideline is better, Kobe handles double teams better than Lebron if he doesn't have to pass through it, Kobe's cross over is better, Kobe's teardrop is better, Kobe's left hand shooting and dribbling is better, Kobe's shake moves are better, Kobe's headfake pump shots are better, Kobe's ability to bring his team back from losing 30 point games single-handedly to win them, Kobe's killer/assassin instinct is or was better.
Now, to the untouchables
: Point is if your feet are turned the wrong way, Kobe knows immediately a move that he can do that is unstoppable for you because your feet would cross the wrong way and make you incapable of going in his direction. If your shoulders are slumped then he knows how to lean over you or through you to split a defense like a Tony Parker. Lebron doesn't know this stuff as good as Kobe. Other example is, if you like going to your right to drive the bastketball or if you like to play corner shots like a Ray Allen or Richard Hamilton then Kobe knows this and used to (he's gotten lazy on defense recently) force you out of your offensive game by not allowing you to go to your strengths as an offensive player, if the opposing team calls a certain play then Kobe knows that play the other team called and how to counter it. Kobe is a student and teacher of the game. Lebron is still learning things that Kobe came to the NBA already knowing. The scary thing is Lebron is learning and getting better. Kobe already knew the stuff and therefore was a know-it-all.
Most can't read basketball like chess when it comes to strategy and players' tendencies.
90% of Lebron's game is facing you face to face and trying his hardest to get that first step on you to blow past you.
This literally is pretty much what you get from Lebron. If you can keep him in front of you and if you are close to his height to affect his shot then Lebron is beat (problem is this is almost impossible because of his speed and strength) and taken out of his game. Lebron has a jumpshot, and I've seen it enough to know it is deadly, but it is relied on by his ability to slash. If he can't slash then his jumpshot somehow is off. Really, look at Lebron's game. All he's doing is pulling straight up for a J or running past a player in a straight line as fast as he can. This is 90% of his offensive game. We've been seeing that done in the NBA for years.
Kobe was unstoppable because he has a myriad of moves like a rolodex that he could and would use based on your defense. Lebron pretty much does the same thing. Lebron runs past you as fast as he can and uses his shoulders. Lebron pulls up for a jump shot if he has space. Lebron puts his back to you and sometimes (every now and then) will attempt a turn around fadeaway. That's the end of Lebron's offense.
Lebron might end up getting more rings than Kobe and being overall greater in stats, but Kobe was ill and if you didn't see him when he was doing that stuff then it's hard to explain.
I'd say the difference between Kobe and Lebron is like Shaquille versus Olajuwon or Tyson to Ali.
In my opinion Olajuwon was more knowledgeable and more skilled but Shaquille more dominant due to size. In Lebron's favor he has far more skill and the disparity is much tighter with Kobe than the comparison of Shaq versus Olajuwon but still he ain't equal to Kobe's skill. In fact I think Dwyane Wade is more skilled than Lebron and Chris Paul.
I'd still pick Lebron on my team over all of them, but I had to make a point that I think Kobe as an individual talent and trade/skill is better than Lebron and probably forever will be. I just have to repeat that 90% of Lebron's game is facing you up and trying to get the first step to blow past you. He has skills, there's no denying he has skills, he just isn't on the level of the Kobe with his skills (and I defined skills as dribbling, spinning, etcetera). For me to say that he is would be a lie and an insult. It'd be like me saying Kobe is better than Lebron at getting his team involved by passing them the ball and willingly trying to set his teammates up.
I know they play two different positions one is a true SG sometimes S/F and the other a true SF sometimes PF. That's not the point being made. Anyways, I'm enjoying watching Lebron's greatness and it does hurt to see Kobe descend. Oh, well.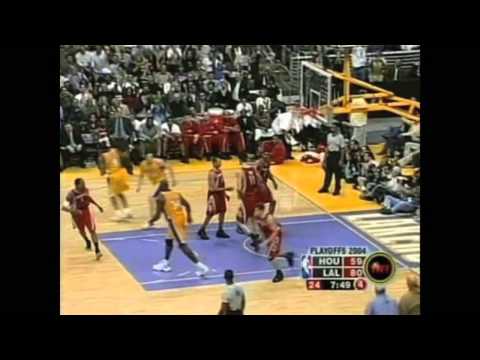 https://www.youtube.com/watch?v=xpuswrs-Svg
Comments
This discussion has been closed.